St Lucian vocalists Jean Atem and Ryie have been declared the winners at the recent Machel Music Academy. The gruelling 3 day Academy in Jamaica saw nine (9) hopefuls selected from across the Caribbean writing, producing and recording new tracks each day under the mentorship of Machel Montano alongside industry professionals Shontelle and Deputy.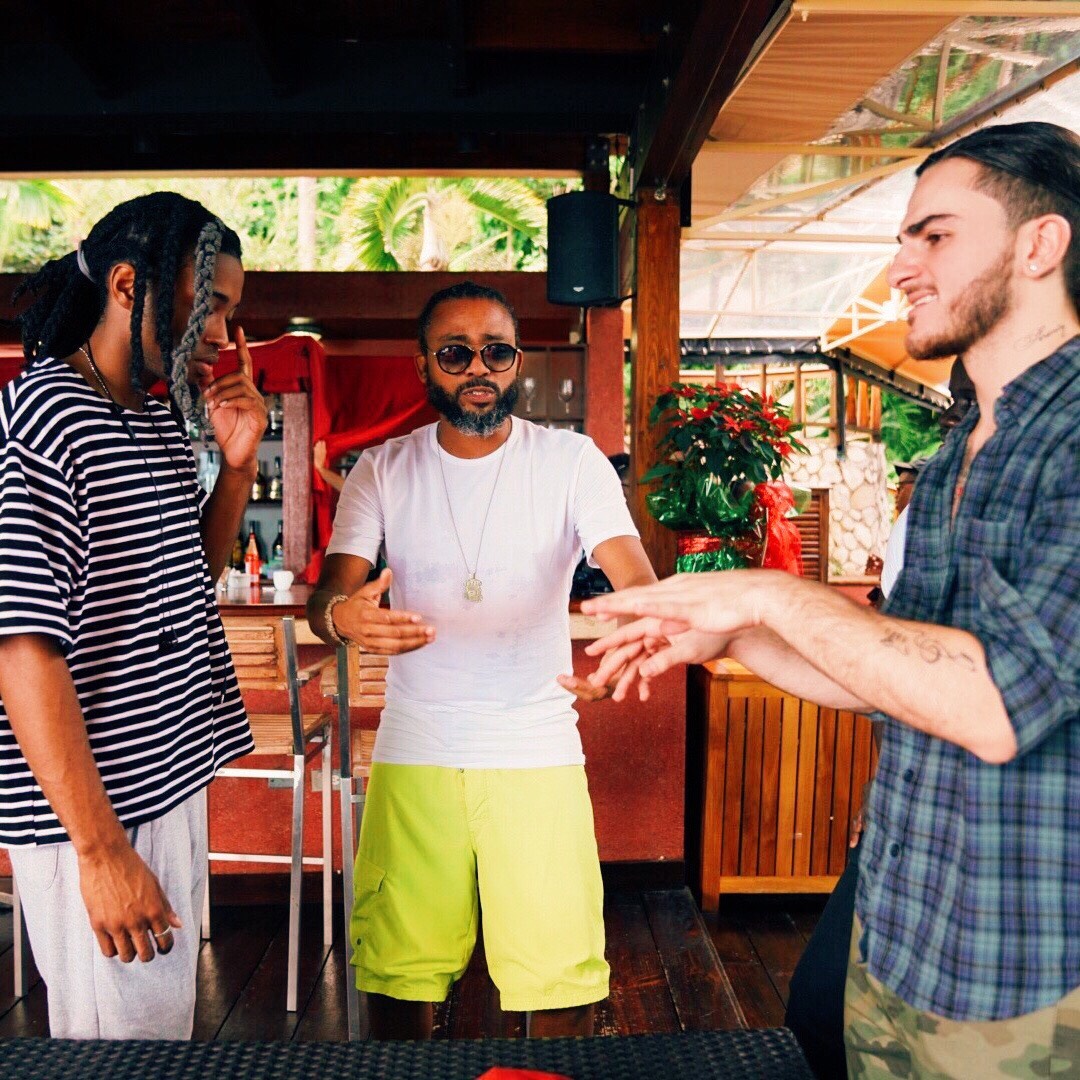 Coming out of the Digicel sponsored Machel Montano Music Academy, Jean Atem and Ryie, now collectively known as Lu City, will be performing their winning track, "Let it Go" with Machel Montano live at the 2018 staging of his Machel Monday concert in Trinidad and Tobago with many other tour dates pending. 
The artists manager and LMG Director, Eliot Bailey was humbled by the news of the win saying, "I am so incredibly proud of what they have been able to achieve. An opportunity was presented; we grabbed it by the horns and were able to come out victorious; for that we are extremely grateful, humbled and excited for the things to come. This win proves that Lu City's smooth melodies, relatable lyrics and captivating beats have broad international appeal." 
The up and coming artists were blown away by the win with Ryie saying, "We never expected this but that's what makes it so amazing. Everyone was so talented and the mentors we're so inspiring. I am still in shock that we did it! I feel so blessed that Machel and the team appreciate our talent, passion and drive." 
Machel Montano was clearly an inspiration for both artists with Jean Atem saying, "Thank you for sharing your beyond positive energy with us and mentoring us through your experiences to bring the best possible us out of ourselves. You and your team see the vision we have and the vision we share and that itself makes us more ready than ever to make Caribbean music larger than ever." 
The winners were announced in Episode 4 of Digicel's coverage of the competition. and will perform their latest track "Let It Go" with Machel Montano live on stage at Machel Monday on February 5th.
Look out for Lu City at Machel Monday and stay tuned to our facebook page and website for information on tour dates and new releases.